Object : Hot Sales Opportunities for Independent Sales Representative and Manufacturers Representative
The Ultimate Export Company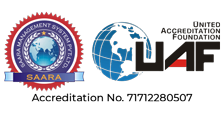 Working With City Cat
City Cat international limited, Indian based manufacturers & Exporters is a market leader and innovator in all Oil & Gas equipment's for Industries.

City Cat international limited products are approved and duly accepted by actual Oil & Gas industries end users in Gulf, African and Middle East countries. City Cat products have a distinct advantage over other competitive products on the market.

This is a great opportunity to work with a growing company that understands the value of truly supporting their independent representative network, please review our brochure.
City Cat offers
Generous commission Pay High Commission, 5-10% of total sale on orders.
Extensive product line.
Marketing Materials, sales support.
Flexible Territories.
Top notch, services, and engineering team to meet your needs.
Onsite training.
Engineering support.
Company support.
We are looking for
self-motivated.
Enthusiastic.
With Established Relationships.
independent sales representatives to sell our Oil & Gas equipment's products.
Products and Services.
Contact Us