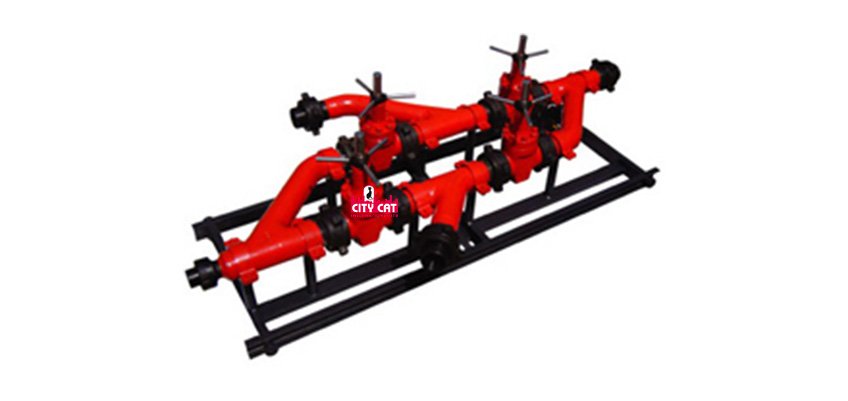 Drilling Fluid Manifolds
The drilling fluid manifold mainly consists of ground pipelines, ground valves assembly, T-joints, stand pipelines, stand pipe valves assembly, gooseneck, roatary hose and pressure gauges.

The whole manifold is connected by the spherical unions, using high strength alloy steel material and heat refining. This structure is easy to assemble and disassemble; Seals use rubber "O" ring; All parts of the manifold are through strength test in order to ensure performance requirements.